Welcome to Farwest Aircraft, Inc., manufacturer and supplier of aircraft maintenance tooling, electrical test equipment and ground support equipment.
Founded in 1967, Farwest Aircraft, Inc. has grown to a leading company in the Aviation Industry for more than half a century.
We support Aircraft Maintenance worldwide by providing superior products at the highest return of investment.
We have been a licensed manufacturer of The Boeing Company for more than 50 years.
In addition, our product range also includes innovative products manufactured by our partners, such as Towbars, Axle Jacks, W/B Change Dollies, Tripod Jacks, Service Carts and other Ground Support Equipment.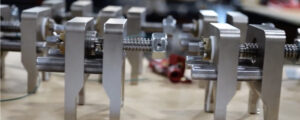 Supplier spotlight on The Boeing Company's official KC-46 website
Farwest Aircraft proudly announces that our long-term dedicated business relationship with the KC-46 program was recognized by The Boeing Company and introduced on their official website.
As a main supplier of Ground Support Equipment and Maintenance Tooling for the KC-46 program, we have been steadily supplying tooling for over five years, with a continuance for years to come.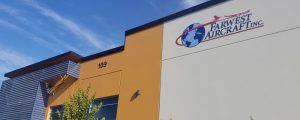 We've Expanded Our Capabilities To Better Serve Our Customers
We moved into our new facility on March 2020. A pristine new building measuring about 55,000 square feet, including 6,000 square feet of administration office space, housing departments for manufacturing, planning, purchasing, accounting and sales.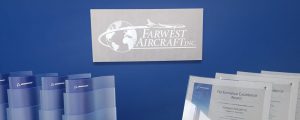 Even If You Have Already Looked At The Rest, You've Found The Best.
Established in 1967, Farwest has become known as a leader and top-tear equipment provider in the Airline Industry. We call Aircraft Manufacturers, Airlines and Aircraft Maintenance Organizations our respected customers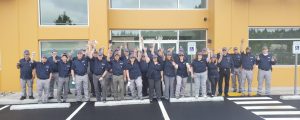 High Quality Tooling & Equipment Provided By A Staff Of Dedicated Employees
Farwest's workforce consists of highly skilled machinists, fabricators, electronic equipment assemblers, as well as engineers, inspectors, planners, accountants, shippers, receivers, shop assistants and a supportive Management Team.
Many of our employees have been with Farwest Aircraft for over 30 years now, and we are proud to have them call our company their working home.
OUR CUSTOMERS

World leading major Aircraft Manufacturers, Airline Operators and MROs
Farwest Aircraft, Inc.
109 Roy Road SE Suite 120
Pacific, WA 98047
Phone: 253.568.1707
Fax: 253.927.3478
E-mail: Send Us An Email
We accept Credit Cards.
Processing fee applied – Call for details.